I'm done with pushing. I don't like it, I don't want it, you can have it back thank you very much.
I'm talking about the energetic pushing. (Not the physical pushing – though definitely not into that at all!) The powering through, or powering over, a situation. Not my jam anymore. The results of this shift into flow and out of struggle have been pretty awesome too. Like for example, our struggles with THE READING LADY. (YES ALL CAPS.)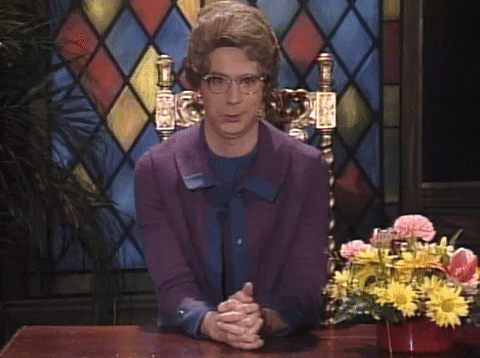 My daughter recently started seeing a speech therapist for reading challenges. We were referred to a woman by an Occupational Therapist my daughter loved. But from the get-go the speech therapist rubbed me the wrong way. It's the kind of thing that you can't exactly pinpoint though now I can see it: she was a pusher! She was someone who embodied powering through and over challenges. (Plus, she just wasn't nice!)
So of course since I'm working on finding flow and not PUSHING I instantly decided not to see this woman again and found someone else, right? Oh no, of course not.
Yes, for several weeks we got up SUPER early for a butt-crack of dawn appointment with this woman, who pursed her lips when my child dared to let her eyes wander off the written page, and gave warnings when my daughter played with the shaving cream a little too long as they practiced making letters.
It's no surprise to hear my daughter started to push back against going to these early morning, super-not-fun sessions! I couldn't blame her. I didn't like the lady either! So why exactly were we there??
And then I remember I'm done pushing and forcing. As fate would have it our reading lady was gone on vacation for a bit. During that time I found a new therapist. I ignored the part of me that said "oh but why can't you be grateful for the person you found" or "yes she is grumbly but she knows her stuff!" or "What if you can't find someone as good? What if you end up with someone worse?" and alllll that nonsense we tell ourselves. As soon as I shifted my focus asking for divine assistance to help me connect with someone who would serve the highest good in this situation, friends provided not one but two recommendations for therapists who were closer, kinder, and weren't described as being at all like Dana Carvey's church lady.
Fast forward to today: we LOVE our new therapist. My daughter looks forward to her appointment! And interestingly enough, the new therapist did mention that she observed my daughter doesn't always keep her eyes on her, but that she also observed that she is retaining the information even though she appears distracted. The therapist was fine with this but wanted to let us know in case a teacher complains that my daughter isn't paying attention in class. Fascinating difference right?!
OH, and my daughter is soaring with her reading.
No pushing! Finding balance and flow!
Now it's time to graduate from kindergarten so to speak and apply this concept to the mother of all struggles we're currently facing: bedtime routine. (DUN DUN DUN!!!)
Have you found the flow and dropped the struggle in any area of your life? How's it going?