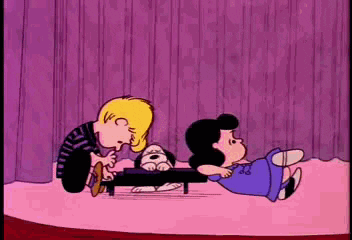 The essence behind your creations is as important as the creation itself. Are you bringing joy, love, gratitude? Or a fearful, frenetic, desperate, pushing/overpowering energy? Until very recently it was the latter for me, but I feel like at long last I'm finally shifting into a place of loving, joyful FLOW! (Picture me victory dancing atop a piano with Snoopy.)
When I look back to times when my creations haven't "clicked" almost always there was a wonky energy behind it. I was pushing too hard, I was doing it out of fear or most often it was the case that I had this NOT-ENOUGH-TIME-MUST-DO-IT-ALL-NOW energy–the telltale sign of the ego pushing its way to the front. When it's about life and death it's the ego. When it's about flow, ease, joy, then you know it's soul-level.
What finally clicked was realizing I wasn't having enough fun in my life. My spiritual work had become purely WORK (I mean, it's challenging and all but it shouldn't be drudgery!). I needed play and spontaneity! I needed that inner child to do her little dance again.
On somewhat of a whim I bought some beading supplies and dove into making jewelry with no plan or purpose, just play. It was SO FUN!! Pure joy. My daughter got in on the act too!
The act of play without any agenda seemed to be just what I needed to step into flow. That tiny act inspired another (some home decorating things I hadn't been inspired to do in ages) and another (cooking a new recipe, something that had recently been drudgery) and then another (writing on this blog again).
Have you ever experienced the same? What's helped you step back into flow after a funky period?