Yesterday I found myself swinging from the palm frond of a 30-foot palm tree.
(I was trying to remove a dead palm frond. This is a thing you do in Florida. Totally normal. Hey ho, just pulling off a twenty-foot palm frond as part of routine lawn maintenance. STILL WEIRD TO ME.)
Well, it was glorious! My neighbor (my nickname for him is grumpy) stared at me like I'd lost my marbles. What, he's never seen a middle-aged woman swing from a palm frond before??
And then, to top off this week of awesome, I found out that my husband and I are in fact officially married! The state of Maryland notified me to let me know a copy of our official certificate has shipped.
Things are lining up for old Liz Lemon!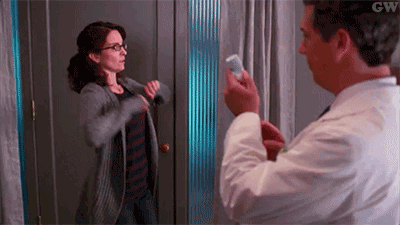 ---
How is your week going? Have you swung from a palm frond recently? Are you also officially married?