I love when blog posts–and raccoons–cross your path for a purpose. Everyone becomes your messenger if you open up to receiving the messages!
Earlier this afternoon I was staring at my WordPress feed instead of writing, and saw this blog post from Laura Bruno pop up:
Somehow I landed on this old post I wrote 12 years and a day ago. These themes still arise a lot in sessions, so I'm reposting today.
Huh, that's cool, I thought. I love when animals send me messages. I made a mental note to self to read the post later and I went back to writing my crappy blog post.
Well, I tried to write but then I stopped. Even though I'd been feeling a call to do more writing on my blog as of late I was ready to throw in the towel. Boooo! Oh well! Time to move on!
That's when I looked up. Outside the window about about six feet away from me a raccoon strolled by. Just nonchalantly wandered across our front lawn like this is a totally normal thing raccoons do in the mid-day heat of Florida. (Spoiler: it's not.)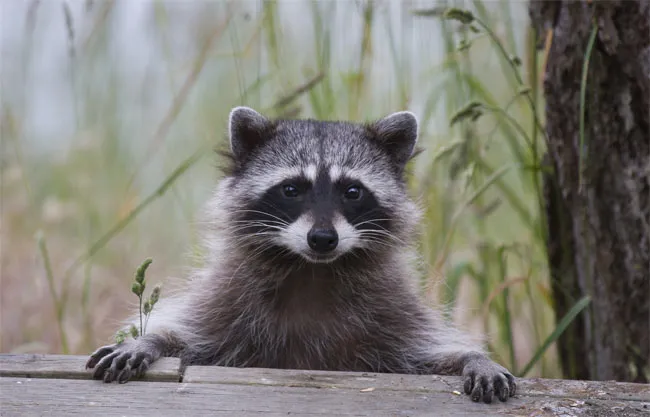 Even the raccoon looked like, why am I HERE….whatever I guess I keep walking? And then go back to my den to sleep because I'M NOCTURNAL. SMH.
Spirit was sending me a message, no doubt about that. In my spiritual training I've been taught that raccoon represents stolen energy. Interesting…!
I interpret this as a message to keep writing and not give up my power so easily. You know, like feeling a call to write but avoiding it and throwing in the towel when you get stuck. Huh. Certainly some readers may thing, but how can you know it's not just a raccoon. Sometimes a squirrel is just a squirrel. Sometimes a raccoon is just a raccoon! And sometimes it's crystal clear in your gut (and in the bizarre totality of the circumstances) that a message being shared.
Intrigued to learn more? Read Laura's post. She shares some great insight on how you can learn to discern symbols and messages and how working with animals is a great place to start. I can attest that early on in my spiritual awakening I found animal sightings to be a neutral, less emotionally-charged way to get feedback from spirit.
Who knows, maybe I am a messenger for you! We'll keep the thread going….
Have you had any fun and wacky animal sightings lately that you knew were winks from the universe? Share them! I'd love to hear.
RANDOM RABID RACCOON FACT: Raccoons are considered one of the primary carriers of the rabies virus in the United States, though only one person has ever died from a raccoon to human transmission of the disease, according to the Centers for Disease Control and Prevention.