Why hello my friends and people of the internet! If you are reading this post you at some point clicked "FOLLOW", maybe because you have known me since I was in diapers (though I no longer am, let me be clear), maybe because we went to school back in the days when I owned a Debbie Gibson-style hat (and wore it to school though sadly there are no photographs to document this), or maybe because you were sleep-scrolling on your phone and thought, sure, I'll read the random ramblings of this lady and follow her blog and never think about it again.
Well I'm here today to talk about some ch-ch-changes. BIG CHANGES! To the blog yes but really more importantly to me. The lady behind the blow. The Oz behind the curtain if you will.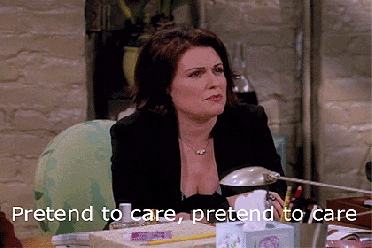 Let me cut to the chase. This BLOG IS CHANGING NAMES AND FOCUS. (Pause for dramatic gasps.)
That's right. You probably don't keep track of these things but my blog used to be called "Mourning Dove Motherhood." I wrote about being a mom, losing my mom, some other sad stuff, then some happy stuff, then some angry–ARGHH FIGHT THE MAN! BRING DOWN THE PATRIARCHY!–stuff, then I kinda stopped writing. Then I popped my head out recently and gave you all a little teaser, like hey I'm coming back!
Well here I am! Back! Here is the deal. I realized that I am very much entering a new cycle. The blog and its name and jive doesn't fit so much anymore. I'm still momming it up, yes, but I'm not thinking about grief or writing about grief or healing from giref or any of that jazz anymore. (HALLELUJAH!). At least it is not longer the main focus of my life. That is progress my friends. PHEW. Frankly, I'm impressed you came here to watch it all unfold. I mean, it is intense just thinking about it.
That brings me to the NOW. I'm retooling this blog to focus on where I'm at today, which is cultivating joy and bringing creations (art, writing, so much more!) into the world. I know you have questions so let's do a pretend Q and A session alright?
Sarah's imaginary q&a session with her readers:
Q: Blog lady, I don't know you or care much about this, but I have questions. Lots of questions Like, what is the new name of the blog?
A: Random follower, I'm so glad you asked! It's going to be called JUST FOLLOW THE JOY.
Q: Cool, cool. What's the story behind the blog name?
A: I'M SO GLAD YOU ASKED! It comes form something that came to me about a year ago. I was trying to figure out my life direction and was walking and asked the universe/higher self/great mother–what do I need to DO WITH MY LIFE ALREADY. And I heard "JUST FOLLOW THE JOY." This phrase kept popping up again and again, every. single. damn. time. I aked for life assistance. Let's just say I finally gave in and decided to heed the advice. FINE, I WILL HAVE FUN FOR ONCE. So yeah, that's the new blog name right there! (Also, you could say Joy is my middle name. You could say that because my parents gave me that as my middle name for real. So, it's like a play on words…Just Follow the (Sarah) Joy! HA! Ya dig me?)
Q: Listen, I signed up to read about your grief and miscarriage and infertilty which frankly is a lot more interesting that all this "follow the joy" business. Why the bait and switch?
A: Dearest follower reader (whoa hat was creepy – make me sound like a cult leader), I do apologize for any inconvenience due to the change in my life focus and blog direction. Please note that you may unsubscribe at any time! Thank you for your cooperation in this matter.
Q: No really, why didn't you just create a new blog?
A: I considered it, but I figured all of THAT STUFF (grief, healing, loss, healing, miscarriage, healing, infertility, healing) was what got me to HERE, and that people might like to see the full picture…the entire journey from soup to nuts if you will. You hung with me through the pain so I figure you are entitled to some joy, eh?
Q: What will happen when I try to go to http://www.mourningdovemotherhood.com? I AM REALLY FREAKING OUT ABOUT THIS.
A: I want you to take a nice deep inhale. Hold your breath for three seconds. Good, good. Now exhale. Excellent. If you type in that old url you will be redirected to http://www.justfollowthejoy.com. It is that easy! All my old posts are still there for your sad/poignant reading pleasure.
Q: Let's say I want to make a soup and start with chicken stock. But I don't have any in my freezer. Can I make a quick stock today or am I screwed?
A: Oh, this isn't a cooking blog. You are definitely in the wrong place. I once burned spaghetti that I was boiling in a pot of water.
Q: I think I'll be ok with all of this. But is there anything I need to do, other than finish reading this ridiculous q and a?
---
A: SO GLAD YOU ASKED! I didn't set you up for that question at all.

The only action that you do need to takeis to like me on me new Facebook page, 'k mate? SO WHAT DO YOU SAY? JUST FOLLOW THE JOY ON FACEBOOK!

Oh, and on instagram too!

What the heck, I'm even on bloglovin'!
Follow my (new and improved, now with zero trans fat!) blog with Bloglovin