Why is it that when you know your scale is broken you still always assume everyone else's scale is broken and ha ha don't they know the only accurate reading is visible only to you in the privacy of your bathroom? 
Which is to say that I bought a new scale. Guess what. MY OLD SCALE LIED. Of course it did! I knew it did but I wanted to believe otherwise. Perhaps the snug feeling in my shorts *wasn't* just my weight "rearranging itself." That isn't even a thing! Weight doesn't one day go, "Hey Herald come with me to this belly region so we can try out a new view! You know, hanging outside the top of this lady's shorts!"
What does this have to do with anything? Well, it seems that this week is all about slaying. Not slaying as in "Beyonce is slaying on the red carpet." Slaying as in, time to slay all the damn illusions and lies you have been telling yourself for too long.
Think you are losing weight even though your damn scale is five pounds off? SLAY.
Think you are totally cool with and have come to peace and understanding about ——>INSERT LIFE ISSUE THAT SUCKS<—???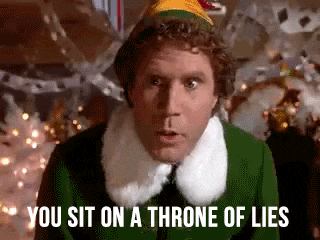 Think that while yes those confederate monuments are gross and racist and vile you never really considered that WE LITERALLY WALK AROUND WITH MONUMENTS CELEBRATING SLAVERY AND WHITE SUPREMACY IN THE SAME WAY AS IF GERMANY HAD KEPT UP A BUNCH OF HITLER STATUES AND YELLED AT PEOPLE WHO WERE LIKE UM THOSE ME UNCOMFORTABLE???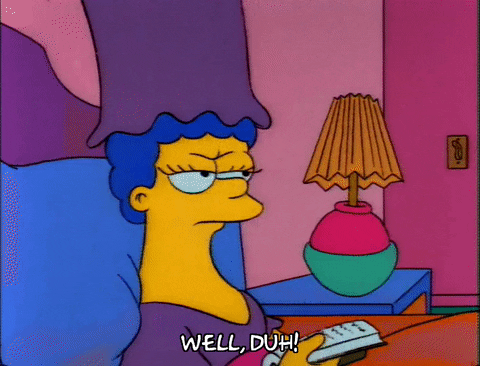 How did I not see all this?!
That's right, the word of the week is slay.
Slay those illusions and falsehoods. Because the truth–that is something you can work with.
The scale speaks the truth and now you can accept reality and decide maybe not to eat the large Costco bag of Veggie Straws by the fistful. 
Life is hard and painful and yet…it's only when you face the pain that you can release it. (Phew doesn't that feel better?)
The confederate monuments are turd burgers so why not replace them with something way cooler like a statue of Missy Elliot please and thank you? (You can sign to support the cause here.) 
Anyway, you totally got this. Go slay some dragons. Excuse me while I got throw out that old, lying scoundrel of a bathroom scale.