It has been a heart-wrenching couple of days.
On Sunday, my husband found out that his colleague's wife and son were in a horrible car accident. This morning we received word that his son passed away from injuries sustained in the crash.
It is hard to type that sentence. It is an unthinkable loss that no parent should have to endure. I hardly know this family, and I am stunned and silenced by this grief.
I have cried so many tears these last two days. To the point that I wondered out loud to my sister, What is wrong with me? The kind soul that she is, she gently reminded me that as a mother, of course this loss would shake me. But she also reminded me that I have been steeped in grief these last few weeks. And this just stirred up the grief pot in a major way.
Of course she is right. Once I was able to step back from it, I could see that the steady stream of tears from the last few days is but one part of what has felt like a waterfall of grief. Grief after grief has poured forth over the last two months.
If I had to describe the theme of this autumn, it would be, "Sarah tends to unattended sorrows."*
It makes sense why this grief has come on so strong. After two years of huge life changes (birth, moves, new house, new jobs), it is only recently that I have felt rooted and grounded enough to tend to the loss of my mom, who passed away two years ago. But what I wasn't expecting was that a lifetime of unattended sorrows, losses, wounds and pains would come rushing in.
The Buddhists, ever on-top of this human condition stuff, have a term for this pouring forth of grief. They say that when you open the heart and tend to its needs, sometimes all the unattended sorrows are released. The result is "an ocean of human tears larger than the four oceans."
So here I am, swimming in four oceans of tears.
Tears for this little boy. Tears for his mother who is recovering from her own injuries. Tears for his father. Tears for his sibling. Tears for my mother. Tears for my grandmother. Tears for my father. Tears for my childhood traumas and innocence lost. Tears for every damn loss I have ever felt. (Ok, that last one is probably an exaggeration, but that is how it has felt.)
I am (still) angry at death. Why is it so unjust? Why must a child die? Why must so many kind, loving people experience so much pain and suffering? It seems senseless. And seriously, I am sick and tired of these grief tears. I'd like only the happiness tears from now on, OK universe?
And yet, as I stomp my feet and blow into tissues, I know that the universe is like, sorry kid. You want to be "whole?" Well, that means you get the sad tears with the happy tears. Not one or the other. Both.
Healing and becoming whole is sneaky like that. Painful grief cracked my heart right open. But what I didn't know was that in doing so it also provided more space for love, compassion, and yes, even joy.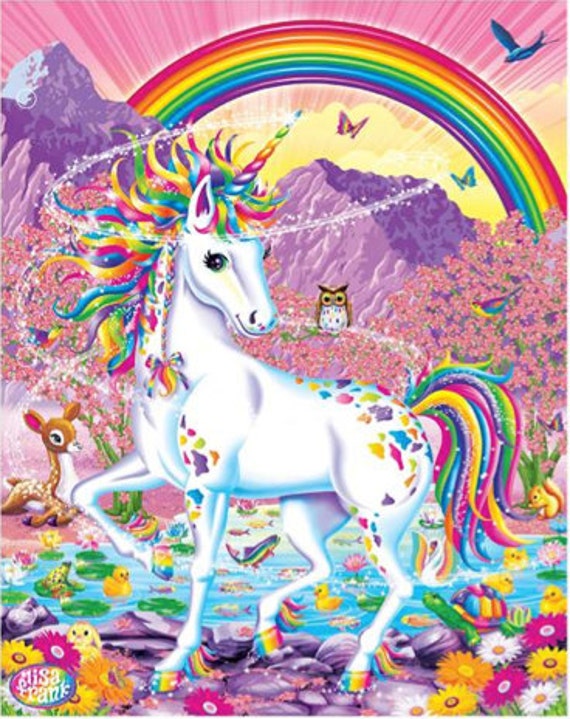 (I hate that about grief. Why can't all our profound spiritual growth come packaged in Lisa Frank unicorn/kitten/rainbows instead of personal tragedies? Clearly I am not in charge of the universe.)
For now, I am taking comfort in the fact that this too shall pass. Until it does, more tears.
More than four oceans of tears, to be exact.
* The name of my autumn theme is basically lifted from Stephen Levine's book of the same name, which if you haven't read you should check out. It is amazing.